Google Meet (G Suite)
Pros
The major advantage of Google Meet over the other apps is that it is only a fraction of a larger infrastructure in Google called the G Suite. To be able to use Google Meet, one needs a G suite account. Upon purchasing access to G Suite, you're not only given the ability to use Google Meet, but you are also privy to the many extra capabilities and advantages of its app ecosystem such as Gmail, Docs, Forms, among others. There is also a pretty great integration between these apps. The most advantageous app one can get, especially for teachers, is Google Classroom, which is a very useful tool for teachers in sharing references, guides, and instructions to their students as well as give them assignments and exercises.
Currently at 4.20 USD a month for the basic plan of G Suite, it is the cheapest out of all the paid versions of the conferencing apps. Considering you are also getting a lot of other apps and add-ons, this is the best value.
Google Meet by itself has been made available for free (previously, it was exclusively only accessible in the paid version of G Suite.)
It also offers a visually pleasing experience. It can potentially be quite easy to use for a lot of people, especially Gmail users because they carry a lot of the same design language here. This means that button placements for menus and options appear in remarkably similar places and therefore would come off as more intuitive to use.

For people who own the accounts, sharing and inviting people to join a meeting is very simple. Even the most basic version of G Suite allows you to create customized meeting room names and simply send them off as links for people to open and join in.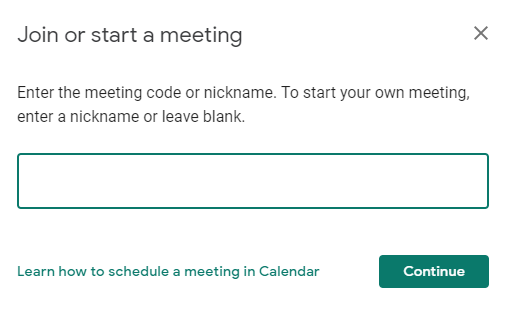 The security of Google Meet is also something that should be sought after. Though it is not unheard of for Google to have faults in their security from time to time, it is still their major advantage that they are quite possibly one of the top companies who can address security issues within their system consistently and quickly. It is within knowing that they have such a massive infrastructure supporting their apps and their systems that one can feel secure with using their products.
Speaking of their massive infrastructure, it is also good to note that Google does have a large supply of servers all over the world to support its large customer base. This gives its users a sense of peace, knowing that if there is some problem with the connection, it could probably just the Internet service provider at fault, and not specifically the app one is using.
Cons
Because there are so many other add-ons in G Suite, it's not necessarily the best featured conferencing app out of this list. It does have the basics like participant management and webcam layout customization (which are far more important, anyway).
It lacks the added options that Zoom and Join.me have, like whiteboarding and custom background replacement, among others.
It doesn't allow for meeting recordings unless you are using the mid-tier paid subscription which is normally priced at 12 USD. Google Meet is pretty good at the basics, and that's it.