The Best Video Conferencing Apps for Teachers
By Anthony Charles Coralejo
For teachers deciding on which best conferencing app or program to use in teaching your classes online, here is our quick guide on three of the most widely used conferencing apps today. But before we start listing down these apps as well as their respective pros and cons, let us first consider what makes a great conferencing app.
The first thing we should always consider is ease of use. Even if a certain app is the most popular, it won't be much help if the functions are difficult to navigate and ultimately prevent you from using the app at all. One should consider the accessibility of the app and how quickly a user can install it.
Another thing one should look out for is the meeting room control options. Discipline and order is something much harder to manage in an online setting, and therefore a wider set of controls for teachers can be considered a blessing. If the main users are given easy access to controls that allow them to mute the class in groups, assign roles in conversation, as well as easy controls in managing what the room can see, then the better the app is overall in providing what a teacher needs.
Third, and consistently unconsidered, is security. Not only should the app have a means of securing the meeting rooms you create, but it must also have the means of filtering out the people who enter the room. The email addresses and accounts created within these apps should be protected. There has been a lot of news lately regarding some apps that have these kinds of system vulnerabilities and they will be mentioned later in this article.
The fourth and last factor to think about is the app's value. Not all these apps should be taken in their free forms, nor should one go straight to buying the professional versions of these apps. One's personal and business use-case should be considered when choosing these apps. Some of their paid versions have many add-ons to make the value of the purchase greater; but if you're not planning on ever using those add-ons, maybe it would be a better decision to choose something else.
With that said, here is a list of all our recommended conferencing apps for teachers.
join.me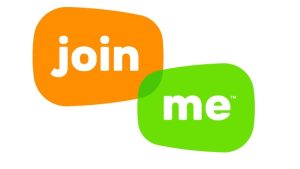 Pros
This is one of the good extensively featured conferencing apps. It has all the important key features one would expect from a conferencing program such as:

scheduling meetings
option for speech activated video highlighting, wherein the video of the person speaking is emphasized among everyone else's
creating personalized links for your meeting rooms
high limits for meeting participants (up to 250 participants can attend the meeting at a time)
mute control during meetings
a screen sharing option for when the user needs to show what they have on his/her screen such as photos or a PowerPoint presentation.
screen recording
chatting

The side panel can be used by the students to ask their questions without necessarily interrupting the discussion.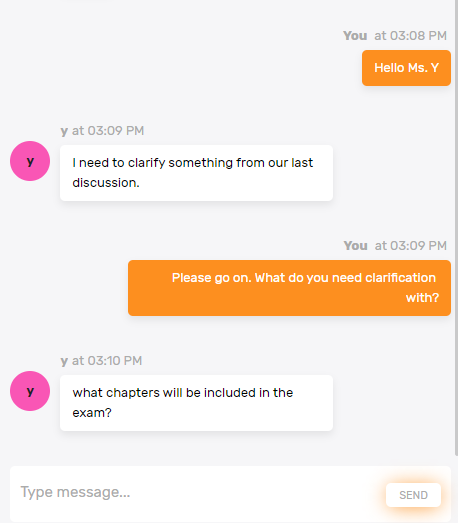 File sending during conferences
Has the function of remote mouse control. Should a participant need assistance on his/her device, the moderator/room owner can give virtual remote access to that person's mouse to anybody they choose to assist them and control their device.
It has one of the clearest interfaces and menus, with large easy-to-read icons that simplify the user's visual experience.
It is easy to navigate. For less experienced users, a built-in voice assistant will guide you on the step-by-step instructions in setting up your system for the conference call.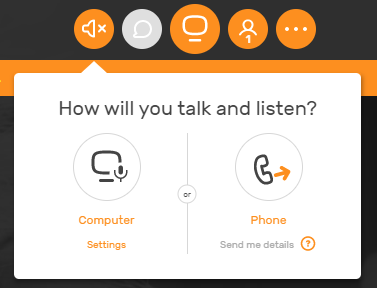 This is easiest for the participants. Most of the time and under the discretion of the meeting owner, an attendee would only need a link to enter a meeting room. Most of the major setup requires only the person creating and managing the room.
It also has a feature called whiteboarding, which allows you to treat your device similar to a whiteboard, wherein one can illustrate things on his/her screen and share them with those in the room. What makes join.me's whiteboarding different from the other programs with similar features is it supports Apple pencil and is exclusive for iPad and iPhone users. This would benefit those with apple pencils as it does feel much more natural to draw and write notes with a pencil than with a mouse.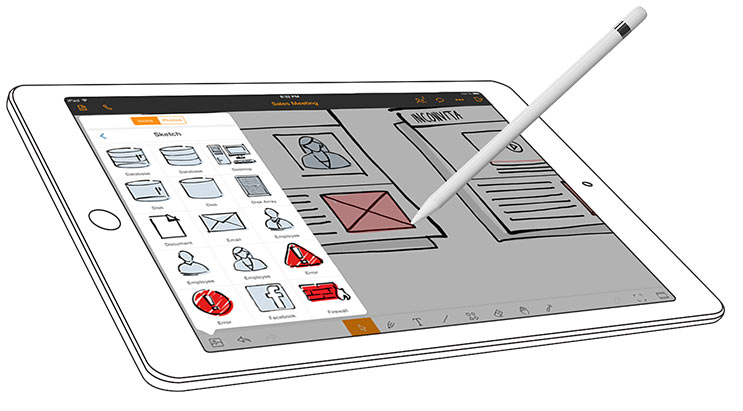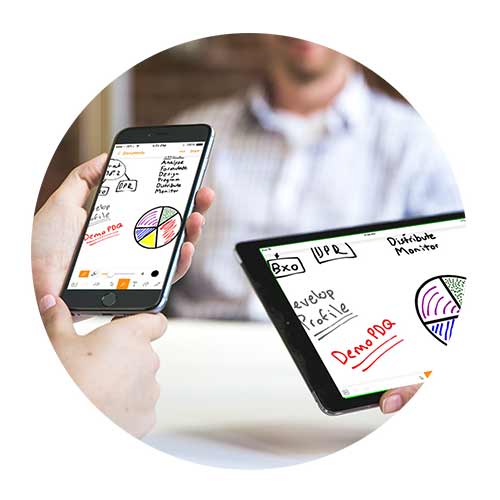 Security-wise, it has decent features consisting of a means to control who is entering the room as well as who has control over the discussion. There's also meeting locking, wherein only accounts with permissions can enter and leave the room as they please.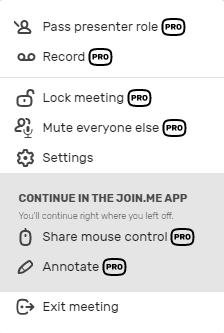 Overall, it's also the friendliest and most visually pleasing out of the apps, offering a fun and light way to view the cameras of the participants.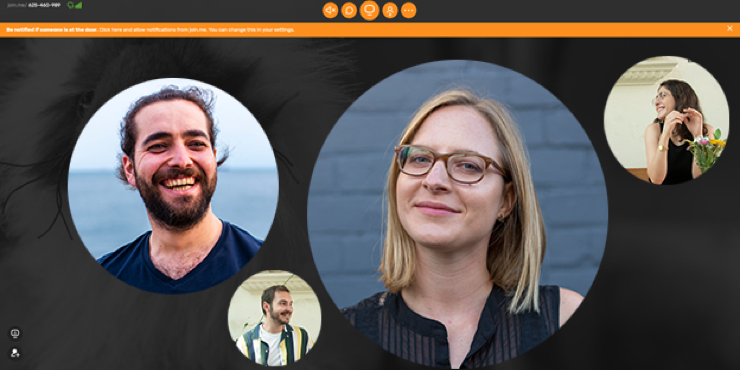 Cons
As far as extra functions, join.me doesn't offer quite as much as compared to G Suite, which offers other relevant online utilities.
It's also one of the pricier options with an offering of a mid-tier featured membership for 20 USD. It is difficult to recommend its free and Lite versions—at least for teachers—as it does not have enough features in those versions for it to be usable in a classroom setting. Both the free and Lite versions only allow for up to 5 people in a meeting at a time.
For those who are a bit more tech-savvy and might prefer to have more options and control over the settings of their online conferences, this might be a bit tougher to use. join.me's easy-to-use nature tends to bury the more technical options deeper into the menus.