From the President's Desk: A Publisher's Outlook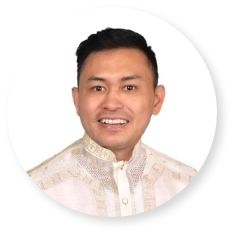 By Anthony Coralejo
The COVID-19 pandemic has created a truly difficult situation that affects us all. We at Brilliant Creations Publishing, Inc. extend our hearts and prayers to everyone, especially those who are and whose family members are frontliners. You are heroes; we raise our hats to you.
As the pandemic continues, we are forced to adjust to new realities. Rest assured, Brilliant Creations is doing its best to create materials that will help bridge the current gap between educators and learners.
As it stands, the traditional operations of the Philippine publishing industry have temporarily come to a halt due to the spread of COVID-19. These conventional methods include the works of varying groups of people who contribute their part to book creation. Writers, editors, typesetters, artists, as well as accounting, warehouse, printing, and sales personnel all have their respective roles to ensure the quality and distribution of our learning materials. The safety measures put in place to contain the spread of the virus require social distancing, which prevents many publishers from doing what is inherent in their systems. Although some employees can work from home, most require the materials and facilities of their office spaces to complete their tasks. This is a call that gets tougher by the minute; yet we must abide by it to keep our staff and their families safe.
Many companies are now in search of different ways to make their materials available without putting the lives of their employees and clients at risk. Currently, online options seem the most viable, and many companies are exploring options to make their content easily accessible on the Internet—through their website or their various social media accounts.
Brilliant Creations is currently working on making our quality materials available on our website. Accessibility while being user-friendly is our goal. We also aim to host seminar workshops on all our online outlets. We guarantee that everyone will be properly informed when these materials are made available.
Within the context of this life-altering pandemic, many industries will certainly have to innovate to survive. These are truly trying times. At Brilliant Creations, we believe that we shall all emerge from this with a different view of the world: how we treat it and how we treat each other. With enhanced and innovative minds and spirits, we shall all fight to survive this and change our future for the best.