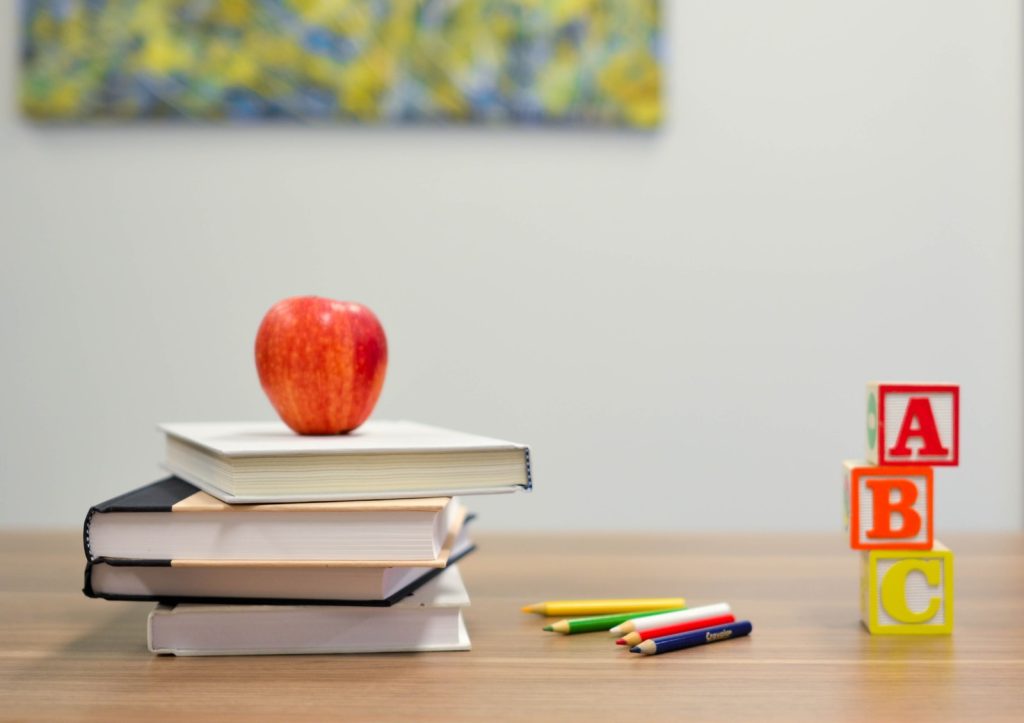 From earthquakes to the threat of world wars, pandemics and global warming, it is undeniable that we live in such a volatile, uncertain, complex, and ambiguous world.
The education sector faces drastic changes as well. Due to COVID-19 health crisis, its stakeholders have been forced to navigate in volatile, uncertain, complex, and ambiguous (1VUCA) realities.
Volatile: The country went through crucial quarantine measures which directly affected academic instruction. At first, physical classes were halted in areas under Enhanced Community Quarantine (ECQ). Eventually, this put pressure on schools and academic institutions to modify their approach and look at alternatives. Many schools then shifted from the traditional classroom setup to a remote learning modality.
Uncertain: Given the unpredictable quarantine measures, our educational systems needed tailor-made mechanisms to deliver instructions amidst trying times. For example, some schools used asynchronous and/or synchronous distance learning styles. But because of learners' different social backgrounds and geographic locations, not all students had gadgets and access to stable internet connection. Thus, learning was uncertain for others. In 2021, the Social Weather Stations (SWS) found that 31% of Filipino families with members participating in remote learning had "weak" internet access.
Complex: Frontline workers risked their health and safety to provide essential services during quarantines. Meanwhile, students and teachers also grappled with the multifaceted effects of the pandemic. For example, due to distressing feeling of isolation, some students and teachers suffered from mental health issues. Due to failure in electronic-based learning, some students were left behind.
Ambiguous: At present, one of the pressing challenges in education is conducting face-to-face classes safely. According to Department of Education (DepEd), there have been over 1 700 schools in Alert Level 1 areas conducting limited in-person classes. Even so, the ambiguity in guidelines has posed big demands already.
This coming school year, school leaders will have to decide whether to reopen schools in spite of possible COVID-19 outbreaks OR continue alternative modes of learning but risk leaving students further behind.
Different in-person learning styles need to be taken into consideration. Given the numerous restrictions in a classroom setup, promoting an engaging, collaborative learning is still very tricky especially for younger learners.
Students and teachers have to be encouraged to get vaccinated, too. But, even though vaccines (and boosters) have become more readily available for the masses, not everyone is willing or able to get inoculated due to personal or specific health reasons.
Despite these situations in our pandemic-stricken educational systems, school leaders shall always place the well-being and success of students and teachers at the center of their decision-making. In this VUCA environment, school leaders and other administrators are expected to lead. If you are one of them, 2Col. Eric G. Kail has these to say to you:
School leaders are bound to face challenges given the fast-moving, ever-changing conditions of our times. Even so, to borrow the words of Vice President Leni Robredo, true leaders always "show up and man up."
For volatile situations . . .

Ask your team to translate data into information.
Communicate clearly.
Ensure you intent is understood.
For uncertain situations . . .
For uncertain situations

Get a fresh perspective.
Be flexible.
Glance back, look ahead.
For complex situations . . .
For complex situations…

Develop collaborative leaders.
Stop seeking permanent solutions.
For ambiguous situations . . .
For ambiguous situations…

Listen well.
Think divergently.
Set up incremental dividends.
1VUCA is an acronym that stands for Volatility, Uncertainty, Complexity, and Ambiguity. Based on leadership theories of Warren Bennis and Burt Nanus, VUCA was used as a "response of the US Army War College to the collapse of the USSR." 2Col. Eric G. Kail is an active US Army Officer. He wrote a series of Harvard Business Review articles on leading effectively in a VUCA environment.
Sources
Cabrera, R.M. (2022, March 2). 1,700 schools resume face-to-face classes in alert level 1 areas.
One news. Retrieved from https://www.onenews.ph/articles/1-700-schools-resume-face-
to-face-classes-in-level-1-areas
Felter, C., & Maizland, L. (2020, July 27). How countries are reopening schools during the
pandemic. Council on Foreign Relations. Retrieved from
https://www.cfr.org/backgrounder/how-countries-are-reopening-schools-during-pandemic
Gonzales, C. (2021, March 5). SWS: 31% of families with distance learners have weak internet
connection. Inquirer.net. Retrieved from https://newsinfo.inquirer.net/1403566/sws-31-of-
families-with-distance-learners-have-weak-internet-connection
Kail, E. G. (2010, November 03). Leading in a VUCA environment: V is for volatility. Harvard
Business Review. Retrieved from https://hbr.org/2010/11/leading-in-a-vuca-environment
Kail, E. G. (2010, November 03). Leading in a VUCA environment: U is for uncertainty.
Harvard Business Review. Retrieved from https://hbr.org/2010/11/leading-in-a-vuca-
environment-1
Kail, E. G. (2010, December 03). Leading in a VUCA environment: C is for complexity.
Harvard Business Review. Retrieved from https://hbr.org/2010/12/leading-effectively-in-
a-vuca
Kail, E. G. (2011, January 6). Leading in a VUCA environment: A is for ambiguity. Harvard
Business Review. Retrieved from https://hbr.org/2011/01/leading-effectively-in-a-vuca-1
PHIVOLCS. (2022, April 1). Taal volcano bulletin 01 April 2022 8:00 AM. Retrieved from
https://www.phivolcs.dost.gov.ph/index.php/volcano-hazard/volcano-bulletin2/taal-
volcano/14370-taal-volcano-bulletin-01-april-2022-8-00-am
show less