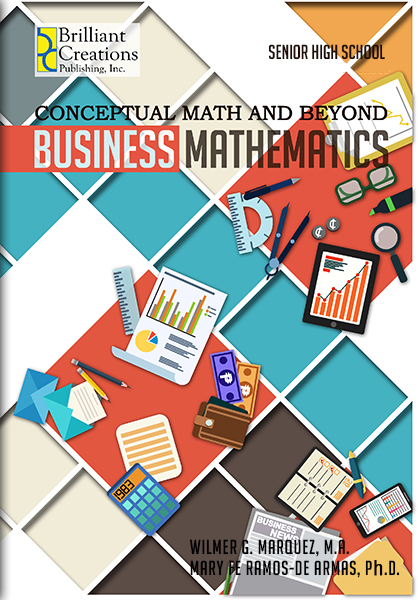 Series Highlights
Conceptual Math and Beyond (Business Math) provides an understanding of the basic concepts of mathematics, as applied in business.
It includes a review of the fundamental mathematics operations, using decimals, fractions, percent, ratio and proportion; mathematics concepts and skills in buying and selling, computing gross and net earnings, overtime and business data presentation, analysis and interpretation.
Author
Wilmer G. Marquez, M.A.
Mary Fe Ramos-De Armas, Ph.D.